NATIONAL IDEA BANK COMPETITIONS
National Idea Bank Pakistan is a collaboration between academia, government, Industry and Society to identify and showcase innovative ideas to solve indigenous problems.
National Idea Bank is a collaboration to identify and build a repository of innovative ideas for recognition and support. Inaugurated by the President of Pakistan, Dr. Arif Alvi, on February 4, 2021, the National Idea Bank Issued its First International Call For Ideas In September, 2021.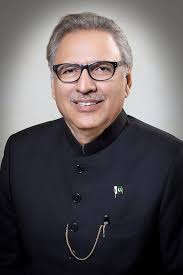 "Innovation and emerging technologies together can open up new vistas of development and prosperity for Pakistan"
Even a Better Pakistan Tomorrow
With National Idea Bank, You Can
Innovate Ideas
Solve Industry Problems
Build a Strong Economy
Asim Siddiqui
Web Development Head
Dr. Azam Arastu
Chief Architect
Mohammad Anwar Khan
Sponsorship Head
Munir Muhammad
Marketing Head
Dr. Najam Hassan
Judges Coordination Head
Dr. Rabia Noor Enam
Program Director