Federal Capital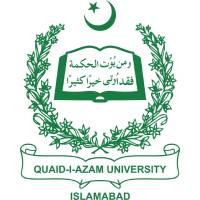 Quaid-i-Azam University

Islamabad
A proud partner and provincial host for NIB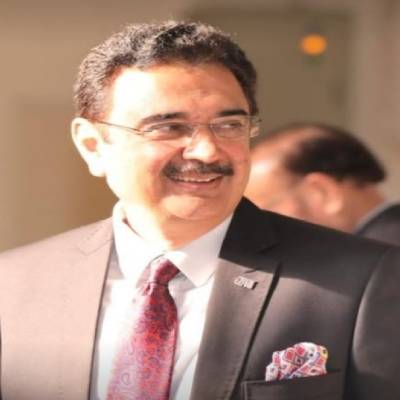 Vice Chancellor
Prof. Dr. Muhammad Ali (TI)
Assalamu-o-Alaikum,
Every business and venture begins with an idea. Let's we accept that not every idea will work. But failure should not discourage us as "every failure is a step to success" (William Whewell). To be successful, there needs to be a continual series and stream of good and innovative ideas. It is immensely important to note that ideas and innovations are not born in a vacuum. These need to be presented, tested and put to productive feedback and constructive criticism. This means giving our youth time to dare to present and play with their ideas.
It is, indeed, very pleasing to see our youth playing with their
innovative ideas without fear of failure under the umbrella of National Idea Bank (NIB), inaugurated by the Honorable President of the Islamic Republic of Pakistan. NIB is one of the best initiatives taken by the Government of Pakistan to gather ideas from across country for the socio-economic development of Pakistan. The competition under the umbrella of NIB is an opportunity for individuals as well as companies to showcase their technological, business and entrepreneurial ideas and skills for the solution of local socio-economic and political issues faced by the country.
Quaid-i-Azam University (QAU) Islamabad is No. 1 University in Pakistan and is ranked 378th by QS World University Ranking 2022. The university, with its national and international reputation in research and teaching, is working with the vision of transforming Pakistan into a knowledge-based economy and indicating a culture whereby solutions of indigenous problems are provided through effective university research and innovative ideas. QAU supports and inspires faculty members and students to challenge and push the boundaries of knowledge through their research and innovative ideas. The University environment motivates the faculty and students to be active and key partners in the national development and advancement through their research. The university has always supported initiatives like NIB, BIC and Kamyab Jawan Programme. I am pleased to share here that QAU has established Kamyab Jawan Markaz on the campus for encouraging students to ventures their business ideas.
We take pride in hosting NIB closing ceremony at QAU. We thank the NIB team for trusting QAU to hold this event of national importance on its campus.
Focal Person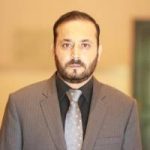 Dr. Hazir Ullah
Dr. Hazir Ullah
University Focal Person
Jamila Syed
Jamila Syed
NIB Coordinator
National Idea Bank Winners from Federal Capital
National Idea Bank Federal Capital Provincial Award Ceremony held QAU Islamabad