National Idea Bank

DAPS (Data Analytics & Prediction System)

click above button to view idea.
Problem Statement
In the age of the Internet, every business has a lot of data in the form of emails, databases, memos, news, articles, social media campaigns, and consumer reviews. Businesses must monitor the market by using this data for brand reputation, consumer understanding, product perseverance, consumer sentiments, Fraud violations, public relations and to handle negative messages spread. In these times, businesses hire large marketing teams to dig out the opinion of people, manage public relations, consumer suggestions for better decisions, and product design.
The problem is that the data is unstructured, very large in size, and coming from different sources. Manually handling and analysis of this data in order to gain useful information, extracting sentiments with traditional monitoring techniques, field agents and ad-hoc research doesn't fulfill the requirements of a dynamic market. As it consumes huge resources and time. By using old techniques, requirements, and sentiments consumers can't reach the decision-makers. This leads to limited options for customers and less revenue for businesses.
E-Commerce business is increasing rapidly in Pakistan. But big e-commerce markets are using only five-star ratings for ranking. In Pakistan, businesses are in the race of marketing to gain new customers instead of providing value to their existing customers. According to Harvard Business Review, it requires 25x more investment to gain new customers instead of an existing customer.
Therefore, there is a need for a specific system that automates this task and gives insights, opinions, and suggestions from data, in an understanding format to aid them in making future strategies and decisions.
About Innovator
Name : Mohsin Latif
City : Lahore
Province: Punjab
University : COMSATS University Islamabad, Lahore Campus
Details : 
Team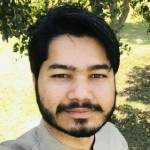 Mohsin Latif


Pitch Video
Support My Idea