National Idea Bank
click above button to view idea.
Problem Statement
A parent goes to a mall/theme park/public place with their child and loses the child somewhere in the crowd.
Someone finds the child and want to get the child back to the parents but how to find the parent and
how will the parent find them?
About Innovator
Name : Hassaan Ahmad
City : Peshawar
Province: Khyber Pakhtunkhwa
University : UET PESHAWAR
Details : 
Team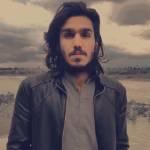 Hassaan Ahmad

Pitch Video
Support My Idea