Gilgit And Surrounding Areas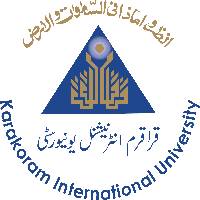 Karakoram International University
A proud partner and city host for NIB
Vice Chancellor
Prof. Dr. Attaullah Shah
It is indeed an honor for Karakoram International University GB to be part of the National Idea Bank. Gilgit-Baltistan is blessed with many natural endowments like world highest and renowned mountain ranges, glaciers, rivers, valleys, postures and above all hardworking human resources. On the other hand, GB stands at the gateway of CPEC. The future of the region will offer multitude of opportunities to the youth in the areas of Eco-tourism, Renewable Energy, Organic Food, Agribusiness, Mineral and mineralogy.
To harness these opportunities, we are developing an ecosystem for entrepreneurial education and practice. To this end, Business Incubation Centre at KIU is working tirelessly to support, mentor and guide local youth and their innovative ideas. To further accelerate this trajectory,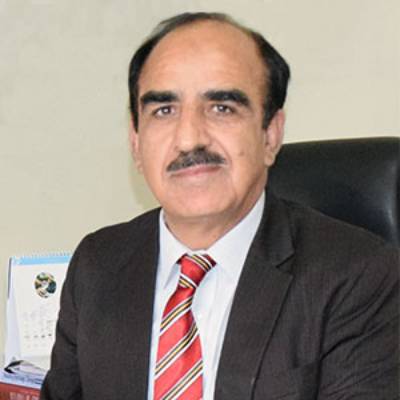 KIU has also joined hands with other national and international partners for promoting entrepreneurship in the region. So far, KIU-BIC has incubated more than 70 business ideas. Some of our graduated incubates are running their business successfully in the fields of tourism and hospitality, handicrafts, gemstone cutting and polishing, and agriculture and fruit presentation. Currently, in collaboration with other partners, we have incubated 20 companies for six months. Soon we will onboard 20 more incubate, thereby assisting 40 startups in one year alone. This initiative has not only generated handsome economic activity but it has generated over 400 job opportunities for the youth of GB. At the same time, we are also offering training programs on freelance skills to empower youth to earn from the Gig economy by working on various online platforms. We are on target to train 1500 in this project over the next three years.
At the end, we appreciate the endeavors of Sir Syed University for initiating the National Idea Bank to harness some innovative ideas which can be then converted to some businesses. KIU Business Incubation Center actively supports this project and graduates of GB will actively participate in the same.
Any Pakistani from anywhere in the world can submit an idea from our city however, we especially welcome students and faculty from the following institutions.
Karakoram International University, Gilgit
Baltistan University, Gilgit
Become Official NIB Sponsor
It's time to give back to society. Choose the city you want to sponsor from the dropdown below.
Note: Pakistani residents who want to sponsor NIB can transfer money using the following bank information
(Currency conversion rate used Pakistani Rs. 170.00 = $1.00 US):
ACCOUNT TITLE: GIST Technology (Pvt) Ltd
IBAN: PK29DUIB0000000667536001
(Please make sure to email your receipt to [email protected])