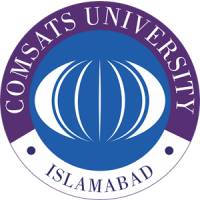 COMSATS University Islamabad
A proud partner and city host for NIB
Rawalpindi, Islamabad
And Other Federal Capital Areas
Prof. Dr. Muhammad Tabassum Afzal
COMSATS University Islamabad is a leading world ranked public sector university of the Ministry of Science and Technology, having seven campuses and a principal seat located in Islamabad. COMSATS University was envisioned as Pakistan's first exclusive Institute of Information Technology. Keeping in view its primary mandate of Science and Technology, CUI has emerged as a leading general university in Computer Science, Engineering and Technology as well as Basic Sciences, Design and Architecture within a span of two decades. The QS Asian rankings 2022 placed it at #136 in Asia, while it has been ranked consistently among Top 500 ranked universities of the world by subject in Engineering and Technology and Computer Science by the Times Higher Education, UK (2022).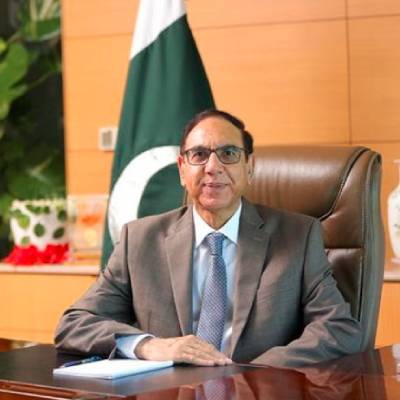 CUI boasts of a diverse student body comprising 36,000 students, having over 500 international students from 24 nationalities. While 2700+ faculty members, with over 1100 PhDs (comprising the largest pool of PhDs in Pakistan) cater to the education needs of these students through 22 Departments, 8 research centers, and 6 faculties. Over 80,000 students have so far graduated from CUI including 425+PhDs and are serving in various leadership positions and key roles in the public and private sectors.
CUI has evolved a strong research and innovation-driven culture right from its early years. The Student Startup Business Center at CUI brews entrepreneurial spirit in students ensuring that their academic research translates into products. Furthermore, Cubator-1ne, COMSATS' technology incubation center supports early-stage knowledge-based businesses. Overall, CUI's startup ecosystem is well equipped to support new entrepreneurial ideas with technical and management support as well as seed funding for promising start-ups and spin-offs.
I am pleased to note that the cooperation of CUI with the National Ideas Bank (NIB), IdeaGist, and Pak-100 teams in the NIB Ideas Competition is highly productive and in line with the vision of the Honorable President of Pakistan and Chancellor CUI, Dr. Arif Alvi. I wish our students and NIB success and would like to see the next billion-dollar enterprise emerging from these entrepreneurial ideas and bringing pride to our nation.
Any Pakistani from anywhere in the world can submit an idea from our city however, we especially welcome students and faculty from the following institutions.
Capital University of Science & Technology, Islamabad
Quaid-i-Azam University, Islamabad
Pakistan Institute of Engineering and Applied Sciences, Islamabad
National Defence University, Pakistan, Islamabad
Allama Iqbal Open University, Islamabad
International Islamic University, Islamabad
National University of Sciences & Technology (NUST), Islamabad
COMSATS University, Islamabad
National University of Modern Languages, Islamabad
National University of Computer and Emerging Sciences, Islamabad
Bahria University, Islamabad
Center for Advanced Studies in Engineering, Islamabad
Federal Urdu University of Arts, Science and Technology
Institute of Space Technology, Islamabad
Foundation University, Islamabad
Riphah International University, Islamabad
Air University, Islamabad
Shifa Tameer-e-Millat University, Islamabad
Shaheed Zulfiqar Ali Bhutto Medical University, Islamabad
Muslim Youth University, Islamabad
National University of Technology, Islamabad
Pakistan Institute of Development Economics – PIDE, Islamabad
Center Of Pakistan and International Relations, Islamabad
The Millennium Universal College, Islamabad
Pir Mehr Ali Shah Arid Agriculture University, Rawalpindi
Fatima Jinnah Women University, Rawalpindi
Rawalpindi Medical University, Rawalpindi
National University of Medical Sciences, Rawalpindi
Women University of Azad Jammu and Kashmir Bagh, Bagh
University of Management Sciences and Information Technology, Kotli
University of kotli AJ & K, Kotli
Mirpur University of Science and Technology, Mirpur
University of Azad Jammu and Kashmir, Muzaffarabad
Mohi-ud-Din Islamic University, Nerian Sharif
University of Poonch, Rawalakot
University of Engineering and Technology, Taxila
Become Official NIB Sponsor
It's time to give back to society. Choose the city you want to sponsor from the dropdown below.
Note: Pakistani residents who want to sponsor NIB can transfer money using the following bank information
(Currency conversion rate used Pakistani Rs. 170.00 = $1.00 US):
ACCOUNT TITLE: GIST Technology (Pvt) Ltd
IBAN: PK29DUIB0000000667536001
(Please make sure to email your receipt to [email protected])